What is an App Prototype?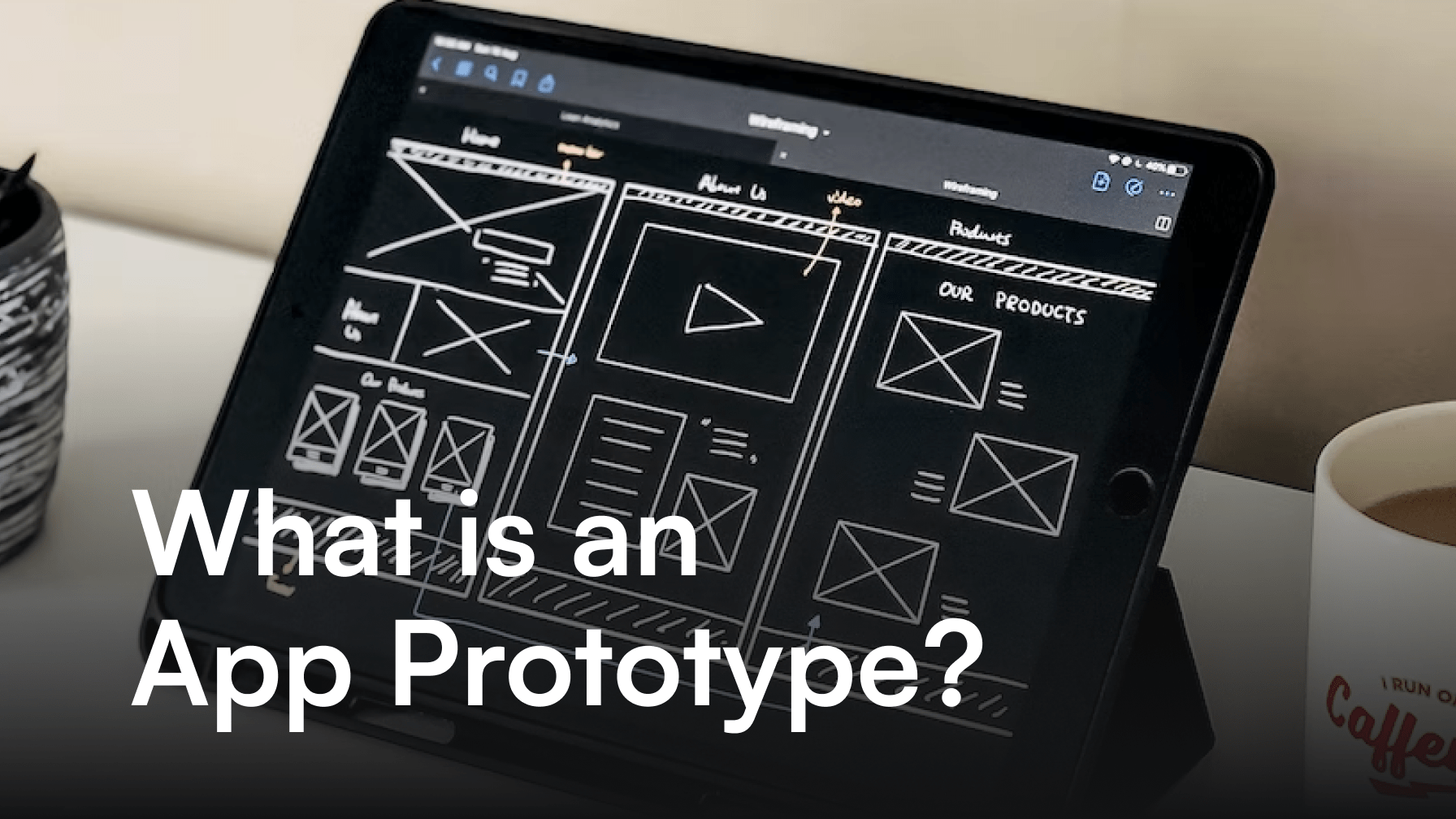 Most people think of a prototype as a usable, primary version of some technical device. Well, in our world, a prototype is different from that. An app prototype is an evaluation stage that can save you a lot of money (and time). Moreover, an app prototype is invaluable in terms of delivering the best user experience (at the end of the development process, of course). Thanks to app prototype, the transition from concept to product is much smoother. The thing is that an app prototype gives an option to play with the model of a product, before the real development begins. In a brief – the app prototype is beneficial for you. It saves your resources. Want to know why and how? Fasten your seatbelts and keep reading.
App prototype – why do you need it?
A few words about apps – so you will see the bigger picture about the app market nowadays. According to Statista, the projected number of app downloads in 2022 is around 228 983 000 000. That's quite a lot, isn't it? Well, there's a lot more. The average revenue per app download is around 1,74 USD now. And what's also important – advertising revenue in the app market is projected to reach 214 000 000 000 USD in 2022.
Well, that is the true force of numbers, right? You just cannot walk pass this. But before you get your share from the app market, you need to have an outstanding product with short time-to-market. And before you get that product, you need to make sure that it will deliver the best user experience and will be tailored-to-needs of users. And that is exactly why you cannot skip the prototype phase in the whole development process.
App prototype – what is it exactly?
Basically, an app prototype is a preliminary version of what your product will look like. It's a visual mock-up that demonstrates the functionality and design of your app-to-be. Different versions of prototypes are useful in specific stages of the project. Let's clarify it for you:
Hand-sketched app prototype
Well, the name suggests everything. This one is the simplest version that shows different screens – you just cycle through them manually and get the idea of what the app can look like. It may seem kind of useless, as there are so many digital tools that offer eye-candy visuals. That's true, we'll get to that. Hand-sketched app prototype is priceless, as it is not expensive, can be done fast, and – what's most important – is invaluable for designers. Why? Because it's perfect for brainstorming and strategic planning sessions and gives the option of iterating ideas effortlessly.
Black-and-white app prototype
No, we're not in the 'eye-candy stuff' yet, but we're close. Black-and-white app prototype is not on the paper anymore (though it uses the results of hand-sketched app prototype sessions). This one is a low-fidelity design transferred to wireframes in a powerful UI digital tool (mostly Figma, Adobe XD, or InVision). The black-and-white app prototype is a clickable visual representation of your new, outstanding digital product.
This app prototype is also very useful – it focuses on functionality of your app-to-be. The users that test this one are not 'distracted' by the colors, images, and other visual stuff. In short – the black-and-white prototype is helpful in verifying the concept and confirming the structure for further steps. Also – this prototype does not require much time and money to be made.
High-fidelity app prototype
Now we have the real deal. Even though it's not the MVP yet, so you can't use the features like GPS, you are able to click through the visual representation of your new app. The screens are just images, but still – you can get the feeling of what your new product will be in the near future. The screens reflect the intended design, you can view them on a mobile device – you can see how the project evolves and how your vision is being brought to life. That's a really exciting stage! What's also vital – the stakeholders can get the true sense of user experience with high-fidelity app prototype. And the real development is the next step.
App prototype – what else you should know?
Before you see the visual representation of your new app, you need the app specification. This is a document – a detailed one – that consists of requirements of your product. It's absolutely crucial as it helps align your vision and the development team. Thanks to app spec document, everyone will be on the same page. Thus, it helps avoid the unpleasant surprises further along the way.
When the app spec is done, it's time for wireframes. These are vital for spotting inconsistencies in the design, navigation, and any other crucial points in terms of UI and UX. Wireframes are kind of the stage where the diamond's edges are polished for the first time. In short – app spec and wireframes are the rock-solid foundation for your app prototype.
App prototype – what are the benefits?
First, and foremost – the app prototype will save your resources. Not only in terms of time and money. You will gain the invaluable peace of mind, as there will be a solid proof if the product works or not. That's useful info for you and the stakeholders.
Moreover, that stage helps identify the potential issues and get the idea back on the track, so it will be the answer for users' needs. So, without investing the resources into the development, you can easily correct the course of your project.
With the option of many iterations and creation of various drafts of your new app, you can have a better product with putting effort into planning – and that is something called 'smart business'. Useful, isn't it?
What else? Well, you can demonstrate the prototype to potential investors, prospective customers, the board. It's a super-affordable way to sell the idea quickly and without getting in serious costs.
App prototype – how to start?
First, you need a vision of your new app. The next step is like a super-easy one. All you need to do is to start a conversation with experienced pros, who have done like thousands of prototypes (and apps as well). It happens that we know the right team – it's us. We also have the numbers to prove that we're experts, and a wide portfolio.
---
---