A telemedicine platform dedicated to children's wellbeing
Kids Doctor
PL | Healthcare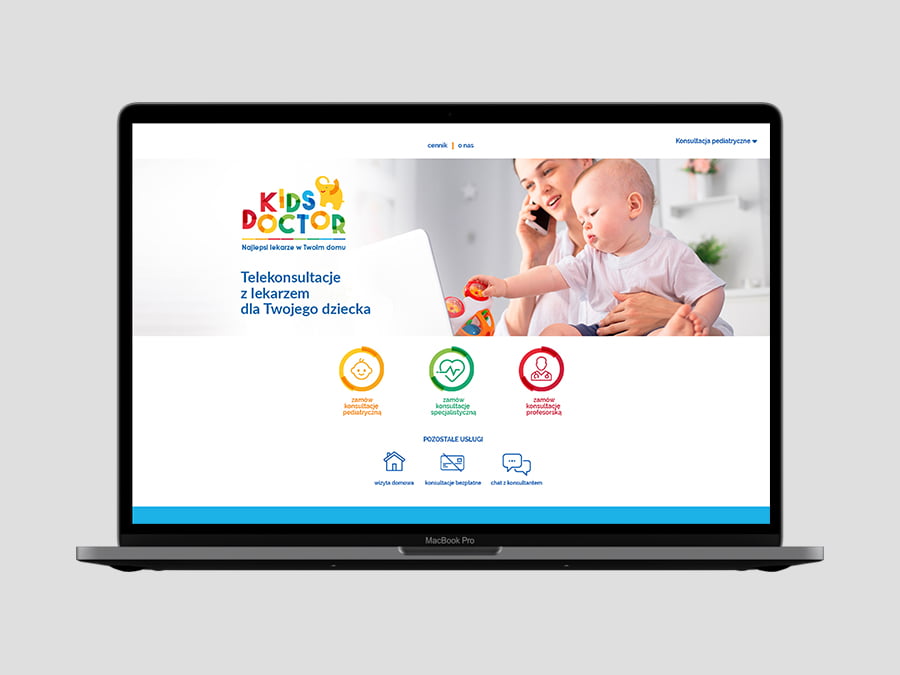 Client
Kids Doctor is a Polish startup that wanted to create a telemedicine platform dedicated to children's wellbeing.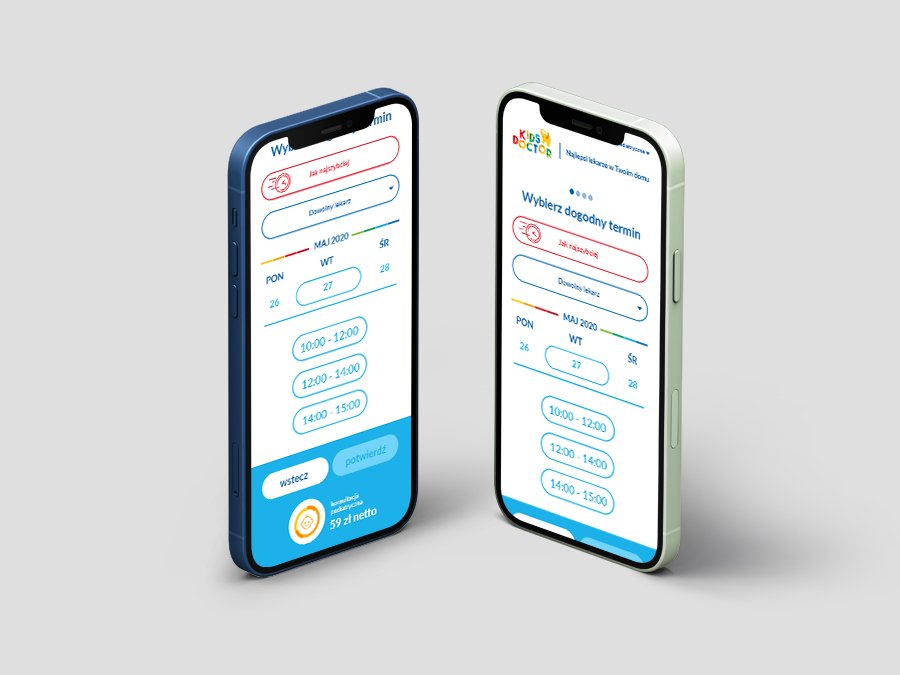 Problem
The company wanted to build a straightforward solution that would help parents find competent health specialists for their kids. They needed a complete system with back-end, external integrations and payment gates.
Results
The product was released at the beginning of 2021 in the form of MVP and was tested in several Polish cities. In March 2021, Kids Doctor decided to add a home visits feature for their Warsaw market as a pilot before implementing this function for all of their clients.
Right now, the company focuses on marketing and reaching out to as many potential clients as they can. The demand is evident, and there are perspectives for further collaboration and growth of the product.
Technical Objective
The app was created to offer teleconsultations with doctors and professors (for severe and unknown illnesses) via phone and popular communicators like WhatsApp, Messenger and Google Hangouts. Later on, it will also allow the users to book home visits. This product's design had to be kid-friendly with warm colors and a positive user experience.
Technical Solution
We've used Java and Angular to build the web app for Kids Doctor.
The parents use it to pick medical specialists for consultations.
They can choose the earliest date or a particular doctor they prefer.
We didn't use any premade solutions to provide phone and video consultations
but integrated the app with external, well-known communication tools.
Besides the parent-side app, we've also created an admin panel and an app for doctors.
Technical Strategy
During workshops with the client, we've created user stories and the initial design. The product owner handled the UI. A project manager, one UX designer, one front-end developer, one back-end developer and one tester were involved from the itCraft side.