Dating application available in two languages - English and Arabic
Sultana
AE | Social App | Flutter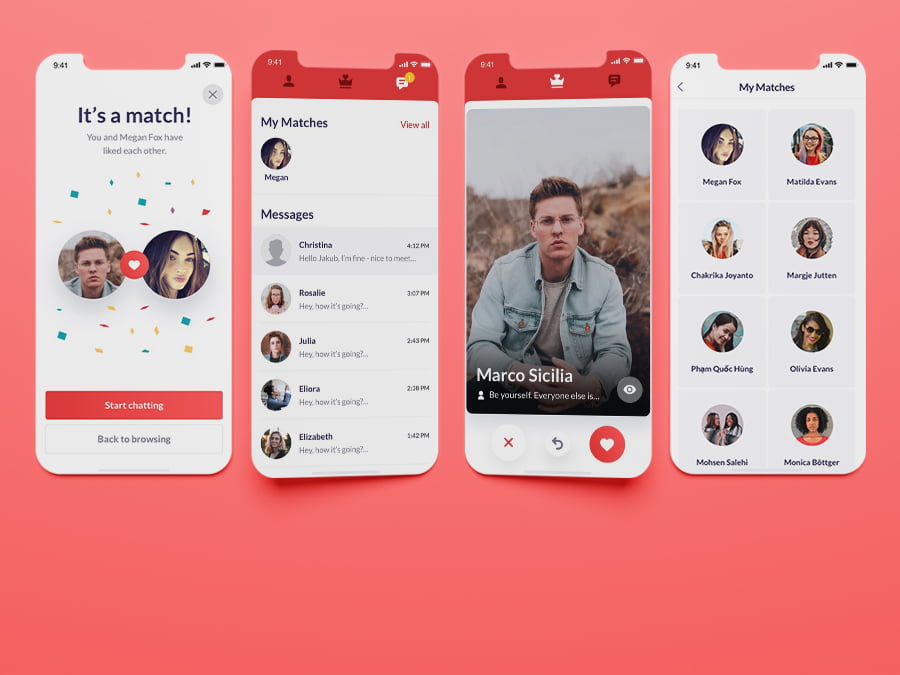 Client
An innovative startup from Dubai that wants to deliver modern solutions to people from their cultural region.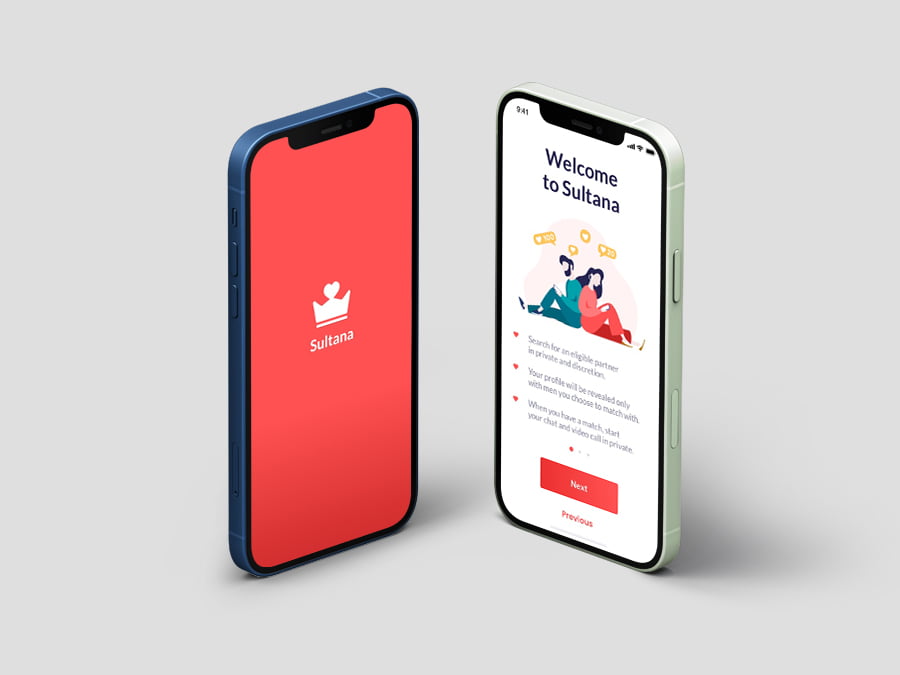 Problem
The client came to us in May 2020 with a concrete plan – to create a Tinder-like app that would be suitable for their cultural environment. The main focus was placed on women's privacy and finding a partner for life.
Results
The first version of the Sultana app was released and the users appreciate it. Right now, only a free version is available. The collaboration continues to develop more features and add premium accounts functionality that will allow the customers to unlock more details about potential candidates.
Technical Objective
From the beginning, the client was certain they need an app for two operating systems, Android and iOS. We proposed Flutter, which we consider a perfect framework for such projects. This way, we could create a mobile application with a single codebase that would also offer excellent functionalities and great UI.
Technical Solution
To offer female app users confidentiality, we had to prepare two different user flows for women and men.
That also required appropriate privacy and security features.
Aside from apps, we have also created a promotional website for the Sultana project.
The app for iOS and Android is available in two language versions, English and Arabic.
It allows women to browse potential life partner candidates and contact them using text or video.
Technical Strategy
As always, we've started our collaboration with two days of UX/UI workshops where we established user stories, talked about work organization and strategized the production process.
Our suggestion to go with Flutter for app development was accepted, which was great because our cross-platform team could build the solution for both systems simultaneously. We've prepared clickable mockups to present the initial design to the client. The app was supposed to be easy-to-use, visually appealing and modern.