What does staff augmentation mean and how it can benefit your business
Estimate project
What is Staff Augmentation?
Extend your team with engineers who love what they do! If you have an internal project requiring software development experts, staff augmentation is a professional option to be considered.
Staff augmentation is where we provide you our experts with a specific skill set you are looking for, to cover a temporary shortage in your staff, or a more long-term engagement to speed up project delivery until you have completed your project.
When you choose the staff augmentation model at itCraft, you get to interview relevant resources and onboard individual engineers with vast commercial development experience to join your team quickly.
Some advantages of hiring individual resources from itCraft using the staff augmentation model are:
– you manage the tasks of the developer
– you avoid a long recruitment process
– you have access to world-class developers
– you eliminate additional costs of hiring in-house team members
– all development is done on your infrastructure
works in the same time zone
works to the same process and standards
knows the expectations of the Project Manager (Scrum Master)
participates in all the Scrum ceremonies
works together to achieve the highest business value
WE ARE PROUD TO HAVE WORKED WITH…

Staff Augmentation is a good choice to…
Hire an experienced team
Our teams have been developing commercially-successful mobile and web-based apps for over a decade.
Control your budget
By using a managed team you are able to have all the professionals you need to build world-class software at an agreed monthly cost.
Avoid unnecessary problems
Every managed team has a Project Manager (or Scrum Master) experienced in the software development life cycle to ensure the project runs smoothly.
Be Agile
Our teams focus on the highest priorities, even if they change mid-project by using an agile Scrum framework, allowing flexibility in the scope.
Demand transparency
We set up multiple communication channels, provide constant reporting, and observe all Scrum ceremonies for full transparency
Solve business problems
More than just creating high-quality code, our teams provide expert consultancy and take responsibility for creating professional business solutions.
We start with an initial meeting to determine the number of needed developers, the skills they should have and the details like obligatory working hours, team management and goals we have to meet. We also explain how our interviewing process looks like, confirm expected dates and planned budget. It's the very first step within the staff augmentation process at itCraft.
Based on collected requirements, we propose the best collaboration model. There are three ways to go:
Hiring devs from our own employees.

Hiring devs from our partner network – we have access to the best developers from over 200 software houses.

Dedicated recruitment project where we search the job market to hire experts at the client's company.
Every model has its own hourly rates that also consider team size and duration of our work together.
We sign a framework agreement that guarantees the hourly rates you accepted. This step is free of charge and doesn't oblige you to hire any candidates. We believe that transparency, honest communication and clear rules are crucial to successful and satisfying collaboration. You can sleep tight while we work for you.
This is the moment when you receive so-called blind resumes of the most fitting candidates without their personal data. You can check out their skills and experience. Then, you have to pick the ones that you want to talk to during the interview phase. Thanks to this approach, you can choose a team you really require to get your project done.
Now it's time to have conversations with all the candidates that grabbed your interest. They happen via teleconference. You can evaluate all the employees and check what their technical and language skills are. Finding the best additions to your own team is the crucial goal at this point.
We determine the date when the collaboration with the chosen candidates begins and sign the hiring contract. Congratulations! Now you have experienced specialists on board. They will help you create your digital product and support you until the release. Good luck!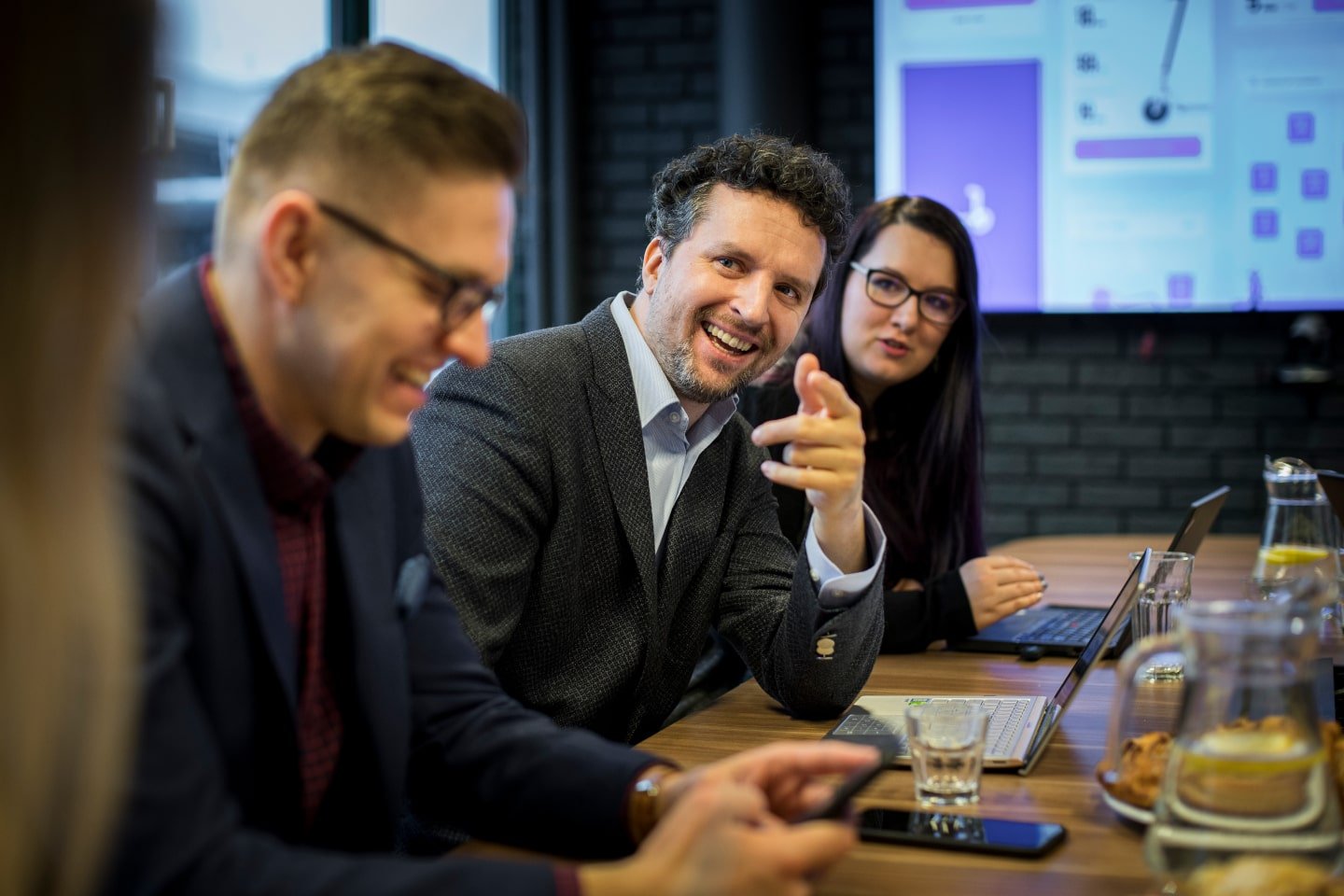 Why use the Staff Augmentation model at itCraft?
As an ISO9001 & ISO 27001 certified development company, all of our developers understand the process of consistently delivering world-class, custom software, paying attention to security management. We can offer you software development experts with commercial experience who can be onboarded to your project quickly and efficiently. 
Being able to supplement your internal development team with additional resources including frontend mobile & web app developers, backend developers, full stack developers along with devops, architects, analysts, tech-leads and UX/UI designers, you can strengthen your team with the skill set you require, speed up the delivery of your project and save money on recruitment and additional internal costs. 
HOW CAN WE HELP YOU?
Find out how staff augmentation can benefit your project today.